The real estate market here in El Dorado County is looking pretty good although prices are seeming to soften as the selling season is peaking. As more inventory comes on the market in the late summer buyers will have more to select from. This will tend to give buyers a slight advantage when it comes to negotiating on a potential purchase. Buyers can be pickier, offer lower and want more, while sellers who need to sell become more anxious as the season progresses and fall is on the horizon.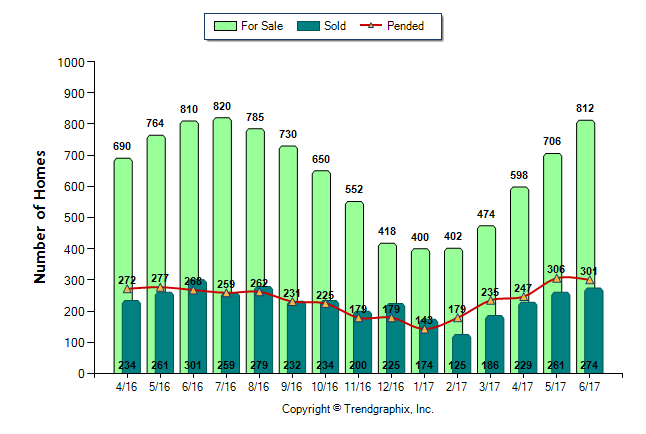 For Sale vs. Sold Chart
If we look at the first chart we can see that inventory is just about peaking and will most likely peak last month, July. Sorry but the charts for July have not come out just yet. Notice the curve reflects the previous year of 2016 almost exactly and the curve for homes "sold" and homes "pending" essentially mirrors the curve. This chart tells me that the best time for sellers is in the early Spring, February/March, due to low inventory yet still a number of closings during that period, if we assume that it takes thirty days to close. Let me explain that; the number of homes that "sold" in March of 2017 represents, for the most part, homes that went "pending" in the month prior, February 2017.
Sellers need to catch this curve in early Spring in order to get a buyer quickly and the prices have not softened yet, which we will get to in a minute. You can look at the chart and see that starting roughly in August, the inventory begins to drop off and so do "solds" and "pendings". Sellers who want to maintain their selling price or who are tired of showing the property are removing their properties from the market as Fall and inclement weather is approaching.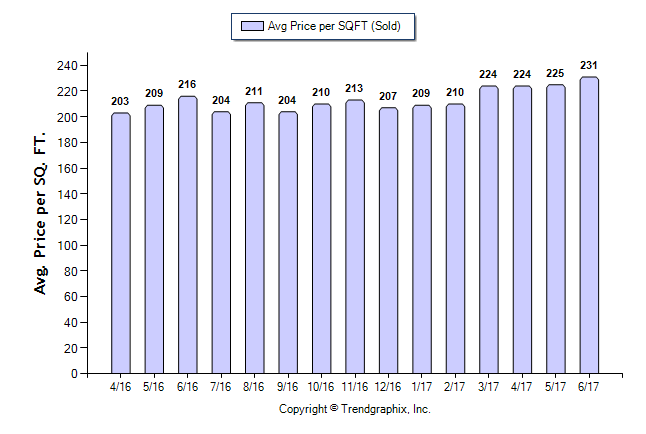 Average Price per Sqft.
This chart shows a great trend for the area. It does show that overall value in this County is on the increase, roughly 7% by this chart. Now some areas such as El Dorado Hills and Cameron Park have seen a higher rate of increase due to many variables while other areas such as Grizzly Flats and Somerset have a lower rate of increase year over year. The good news here is that everyone should be feeling good about their homes value. I have noticed that "short sales" have all but fallen off the map, which indicates that most people are experiencing "equity" something that they may not have had in a long time. This not only feels good to those folks but also helps them feel better about selling their home and walking away with a few bucks rather than not realizing any money or worse the dreaded "short sale".
As their level of comfort increases, that should result in an increase of inventory but not until the Spring curve of next year hits. Upward pressure on values along with netting more money from their sale, sellers may be willing to list their property and increase the overall inventory in the County. This will be a slow process over the next few years as Sellers need to also feel comfortable that they will be able to find suitable housing as well, a somewhat difficult task in current real estate market.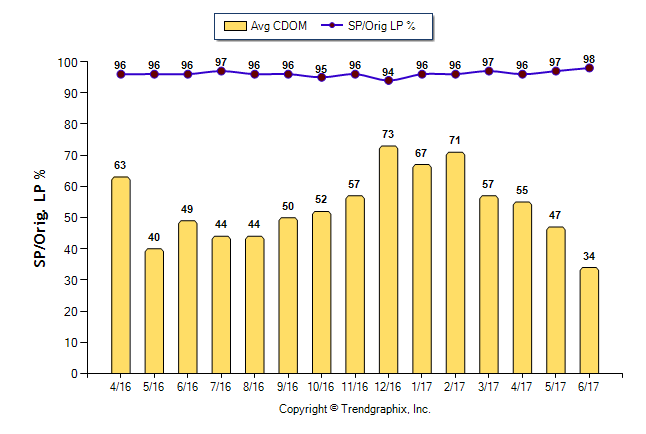 Days on Market
This chart reveals the average continuous number of days a home may stay on the market. We can see that this curve is almost opposite as the curve of Homes for Sale chart. As inventory increases it makes it easier for the Buyer to find the right home while simultaneously the Sellers are getting anxious due to the increase in competition and prices soften.
If you have any questions, looking to buy or sell or know someone who wants to buy or sell please call me. I would love the opportunity to help you with your real estate needs. Call or text me at 530-306-3494, email me at john.conca@century.21.com or simply visit my website at www.PlacervilleRealEstate.com.